Gendercare.com suggests SRS/FFS Clinic & Surgeons

Services fast access through
We may help CD's
You may have a fast 2 step evaluation, and orientation through the CD-pack, to develop controlled and small body changes

TGs non TSs
You need also the complete 4 step diagnosis, and we may help you on partial transitions with wise, sure and safe orientation.
TSs/HBs
You may follow our full program, to develop a new body, with the most perfect possible SRS.
IF YOU ARE ALREADY READY FOR SRS, we have a smart THaiPack plan to you, to help your fast SRS all around the world.
If you are ready for MtF SRS try our SRSThaiPack
Here!
About Ethics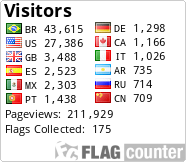 Patients

Who we are
How to pay us
From outside Brazil, we accept through
major cards and
We accept also for global plans
money transfers.
transfers and
through
Ask Us Questions!